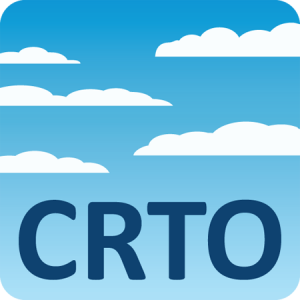 PORTability

Please Note: The CRTO PORTability App is free to use and only available for Members of the CRTO.
The CRTO has created a new app PORTabilityOM to provide Members with a safe, easy and convenient way to capture their continuing education and professional development activities to their PORTfolioOM in real time. In addition, entries in the app will earn "badges" of recognition – the more Members enter, the more they get!
The CRTO PORTability app allows Members to update their professional development activities anytime from anywhere, even if not connected to the Internet. The app will save the entries and upload to their PORTfolio when connected to cellular or wi-fi data.
The PORTability app lets Members:
Login using existing Members Only details – so there is no need to remember another password;
Enter information on the fly from mobile devices, without waiting to log into their PORTfolio from a computer, making it quick and easy to keep their Learning Log up to date;
Save entries in draft form until ready to upload to their PORTfolio;
Categorize learning activities by the type of activity and GROWOM domain (e.g., Conference, Consultation, Workshop, Re-certification, etc.);
Upload pictures of reference material directly to their PORTfolio (e.g., articles, certificates, agendas, etc.);
View drafts, pending and uploaded activities on their mobile device;
Unlock badges simply by uploading completed entries; and
Quickly access the CRTO website through the PORTability app.
Like other professionals, Respiratory Therapists need to document evidence of their growth and achievements throughout their careers. The CRTO's PORTability app makes it easy for Member's to capture all of their accomplishments on-the-go and sync with their PORTfolio in one convenient and secure process!